WIDE AREA NETWORK
DATA CONNECTIVITY
Whether your application needs are storage networking, high-speed transaction processing, business-continuity disaster recovery, data-centre connectivity or real-time video, we have a range of cost-effective, dedicated high-bandwidth optical services to meet your requirements. Connect all of your locations, privately and securely, with Wide Area Networking services from MetroNet.
Our infrastructure allows us to offer key services such as Level 3 (MPLS IP VPN), Level 2 (VPLS), and Level 1 (Optical VPN) VPN services. By combining innovation, advanced technology, experience we are able to offer network services for secure banking On-Line Transactions, IP VPN, MPLS VPN or flexible Ethernet design to various organizations.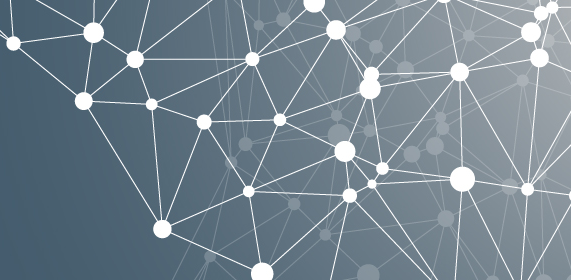 We also provide WAN optimization service which is a collection of techniques for increasing data-transfer efficiencies across your wide-area network such as latency optimization, traffic shaping, which controls data flow for specific applications. Giving flexibility to network operators/network admins to decide which applications take precedence over the WAN. It can also eliminates duplication on redundant data across the WAN by sending references instead of the actual data. By working at the byte level, benefits are achieved across IP applications.
DARK FIBER FOR ENTERPRISES - Government or Carriers
Enterprises increasingly turning to dark fiber as an alternative to lit services, Dark fiber is one of our core services and customers utilize it to create their own networks to support a wide range of applications.
CP NETWORK
Gain access to all six operators: Grameenphone, Banglalink, Airtel, Robi, Teletalk & Citycell. We are specialized in establishing connectivity network for Content Service Providers. Our Network is connected with direct, private connections to all six Mobile Network Operators which allows traffic to flow directly to Content Service Providers without traversing public peering points.
BACKHAUL SERVICE
More and more carriers require backhaul capacity to help handle the increasing demands for network bandwidth while reducing costs. MetroNet is meeting high demands of today's technology with our Fiber Backhaul Services to assist carriers in addressing subscriber growth, migration plans and service innovation.
Fiber backhaul is a prevalent cost-effective, high capacity data traffic offload connection from base station to MSC and can be used to provide Ethernet and TDM transport services. Wireless carriers are turning to optical backhaul strategies for simplified high-capacity infrastructure that brings significant operational value.
Tower Backhaul - Fiber based cell tower backhaul services to all major mobile service operators. We also manage all carrier grades networking equipment at the tower and manage the service end to end from the tower to the MSC.
Hubsite Backhaul - Fiber-based backhaul services from cell site to the switch, scalable bandwidth as required.
Direct Connect - MSC-to-MSC connectivity to bypass the PSTN by directly routing traffic to other wireless providers. Our Direct Connect solutions provide a cost-effective alternative to the typically expensive intra-LATA and inter-LATA circuits.
Transport Backbone - Connectivity between key switch sites and data centers. We are actively adding incremental key switch sites to the network. Our regional routes are unique to traditional IXC's.
BROADCAST 'LIVE' EVENT
You want to have confidence that your video reaches your audiences efficiently, securely and with the best possible quality on television. We provide data on-demand for TV networks to broadcast any LIVE event in the best possible quality, our fiber backbone delivers the quality and confidence you demand.
Our high-quality fiber network platform can support any LIVE events, sports, concerts, election coverages…etc. Leave the worries to us with high-quality management, monitoring and customer service provided by our team of experienced video technicians. Deliver your video wherever it's needed with unmatched connectivity via our own fiber-optic networks.