Service -

Portfolio

MetroNet truly established its business as a System Integrator (SI Firm); with the converged network infrastructure that cost-effectively delivers new and future services. Our network supports the bandwidth and network requirements for other service providers (wholesale), Enterprises, and small/medium business customers. We can transport profitable services in a consistent and reliable manner, providing a high quality of experience (QoE) to an entirely new generation of subscribers.

At present, we are able to connect you to virtually anywhere in the country with Point to Point or Multi-point Connectivity offering different services such as Dedicated Internet Access, Unified Communications (Data, Voice & Video) and Managed Service supported by our experienced and qualified professionals trained in understanding the respective data transmission environment, including local regulations and procedures.
Our Services:-
Network Services
Managed Services
Security Services
Storage Services
Software Services
Voice Services
Video Services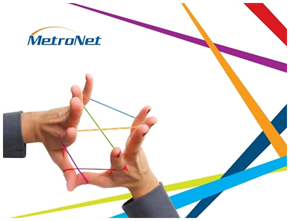 We gained in-depth knowledge for last 12 years, we know downtime means great loss for any business therefore the network was designed and backed by highly reliable redundant backbones; we assure our customers operation can run smoothly, efficiently and without interruption, the quality and reliability of our services is guaranteed in terms of service levels.
With unwavering determination to be first, better and different, MetroNet has written the book on market-defining innovation, building an intensely loyal customer base and leading the way with compelling offerings for both businesses and consumers.