MetroNet Bangladesh Limited, incorporated in 2001, deployed the first Metropolitan Area Network (MAN) of the country that was designed by Mr. Ferdous Azam Khan. The company is backed by the experience and goodwill of two of the largest corporate houses in Bangladesh, namely Rahimafrooz Bangladesh Limited (a group with a proud history of more than 68 years) and Flora Telecom (a pioneer in IT industry in Bangladesh) and some experienced independent shareholders. The Team MetroNet is led by Mr. Syed Almas Kabir along with other industry expert professionals. MetroNet strongly believes in the principle of contributing back to the community where it operates. Whether you're an owner, employee, or IT professional, we take time to learn about your business, offer best advice and inspiration, and back it all up with world-class support.
We take pride to be the first ISP to use optical fiber network commercially in Bangladesh, this is how we became pioneer in offering data transmission services to large enterprises, multi-nationals, financial institutes, telco, wholesale businesses, govt. agencies, pharmaceuticals, education sectors.
End-2-End Communication with Advanced Optical Fiber Network Technology
We gained in-depth knowledge for last 12 years, we know downtime means great loss for any business therefore the network was designed with low latency and backed by highly reliable redundant backbones; we assure our customers operation can run smoothly, efficiently and without interruption, the quality and reliability of our services is guaranteed in terms of service levels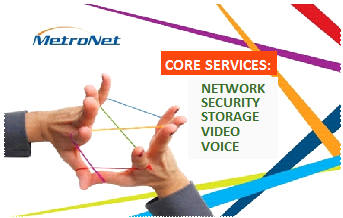 At present, we are able to connect you to virtually anywhere in the country with Point to Point or Multi-point Connectivity offering different services such as Dedicated Internet Access, Unified Communications (Data, Voice & Video) Services managed and supported by our experienced & certified professionals trained in understanding the respective data transmission environment, including local regulations and procedures.
With our converged network infrastructure that cost-effectively delivers new and future services. Our network supports the bandwidth and network requirements for any organizations small, medium or large.
Professional Services: System Integrator
With unwavering determination to be first, better and different, MetroNet has written the book on market-defining innovation, building an intensely loyal customer base and leading the way as a System Integrator with compelling offerings for both businesses and consumers.
Our Professional Services ensures that your organization receives the maximum ROI, and can meet your current or upcoming IT objectives.
Nationwide Coverage & Strategic Alliances
Our vast and constantly growing footprint spans in 64 districts maintaining 200 plus Points of Presence (POPs) across the country partnering with Telco (GP, Banglalink, Citycell), NTTN (Fiber@Home & Summit Communication) and 50 plus local cable operators. We can transport profitable services in a consistent and reliable manner, providing a high quality of experience to an entirely new generation of subscribers.
Technology Partners

We have further enhanced our services and products by forming strategic partnership with some of the most experience and well-known IT companies in the world. These partnerships allow us to give our clients the type of personal support and hands-on customer service you expect while bringing the hardware and software selections, networking and security solutions, and special pricing that you need to succeed.
| | | |
| --- | --- | --- |
| OPERATION | : | 2001 |
| EMPLOYEES | : | 250 plus |
| PRESENCE | : | 64 Districts |
| INTERCITY | : | Grameenphone, Banglalink, Citycell |
| NTTN | : | Fiber@Home, Summit Communication |
| FOCUS | : | Large Corporations, Multi-National Companies, Banks, Financial Institutes, Telecom Operators, IT Infrastructures, Content Service Providers, Electronic Media, Health and Education Sectors, Government Agencies, Pharmaceuticals, Manufacturers, Retail Chain...etc. |